BtoB
toC

pay-per-use solution
KNAVE deploys and manages white-label
and digitalized rental programs of all durations,
for manufacturers and distribution groups,
to their consumers.
What types of assets are involved?
Pay-Per-Use makes sense and is more profitable than selling for all equipments with less usage time than full life
Pay-Per-Use is popular with consumers for episodic or seasonal uses.
Pay-Per-Use avoids customers falling back on economically constrained purchases such as first-price products and second-hand products.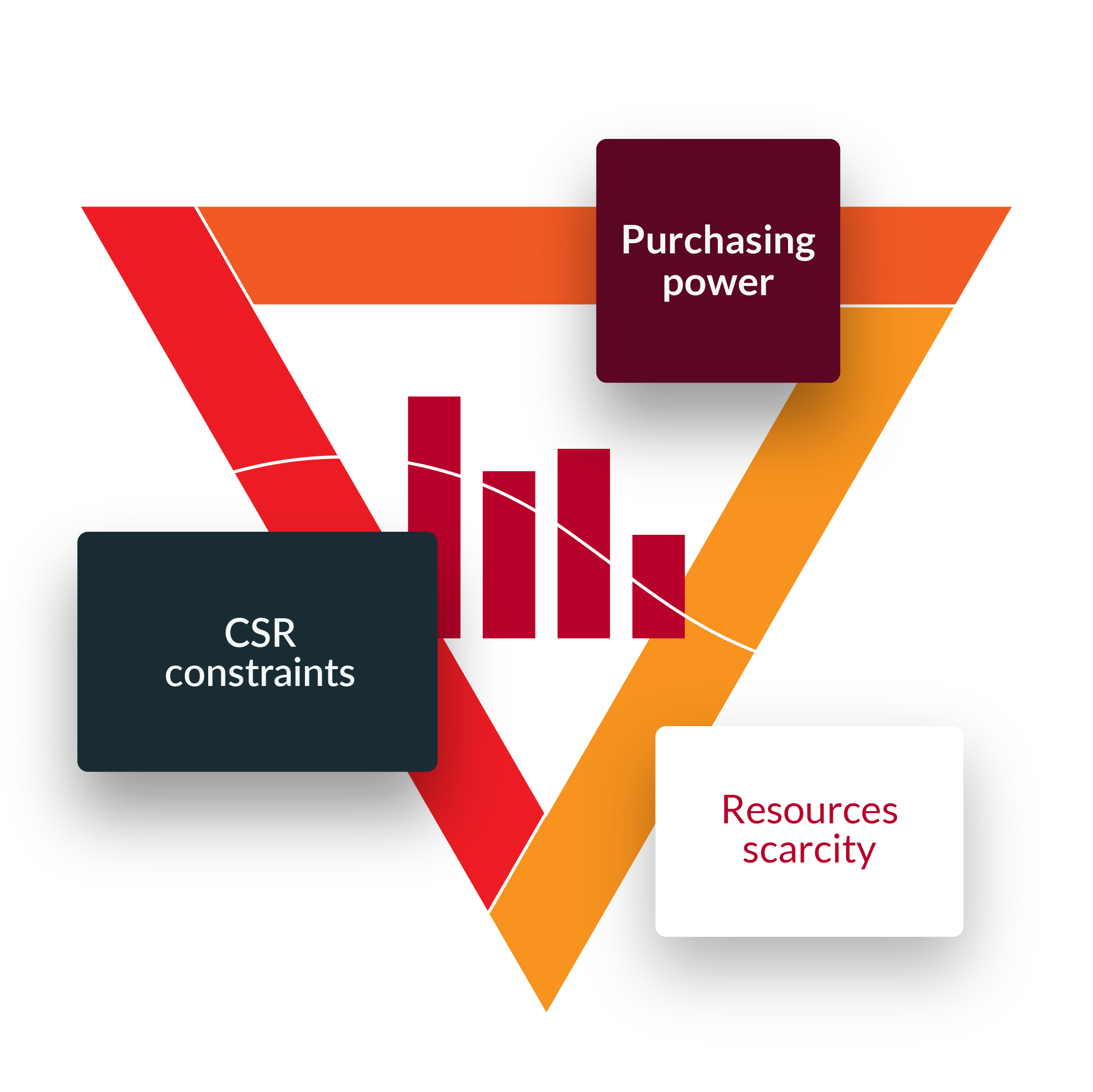 An irreversible evolution
The traditional business of buying and selling manufactured goods is being challenged by new ecological and economic issues.

The pay-per-use principle requested by consumers is becoming essential for the development of a responsible economy.

The implementation of such offers within distribution networks is complex for highly verticalized organizations.
A response to all the new modes of consumption
KNAVE masters all the building blocks necessary to create a pay-per-use service aligned with its partners' strategy.

KNAVE's "stand-alone" ecosystem ensures that a relevant program is quickly available without any IT, financial or legal constraints.

KNAVE supports its partners at all stages: design, launch and operation.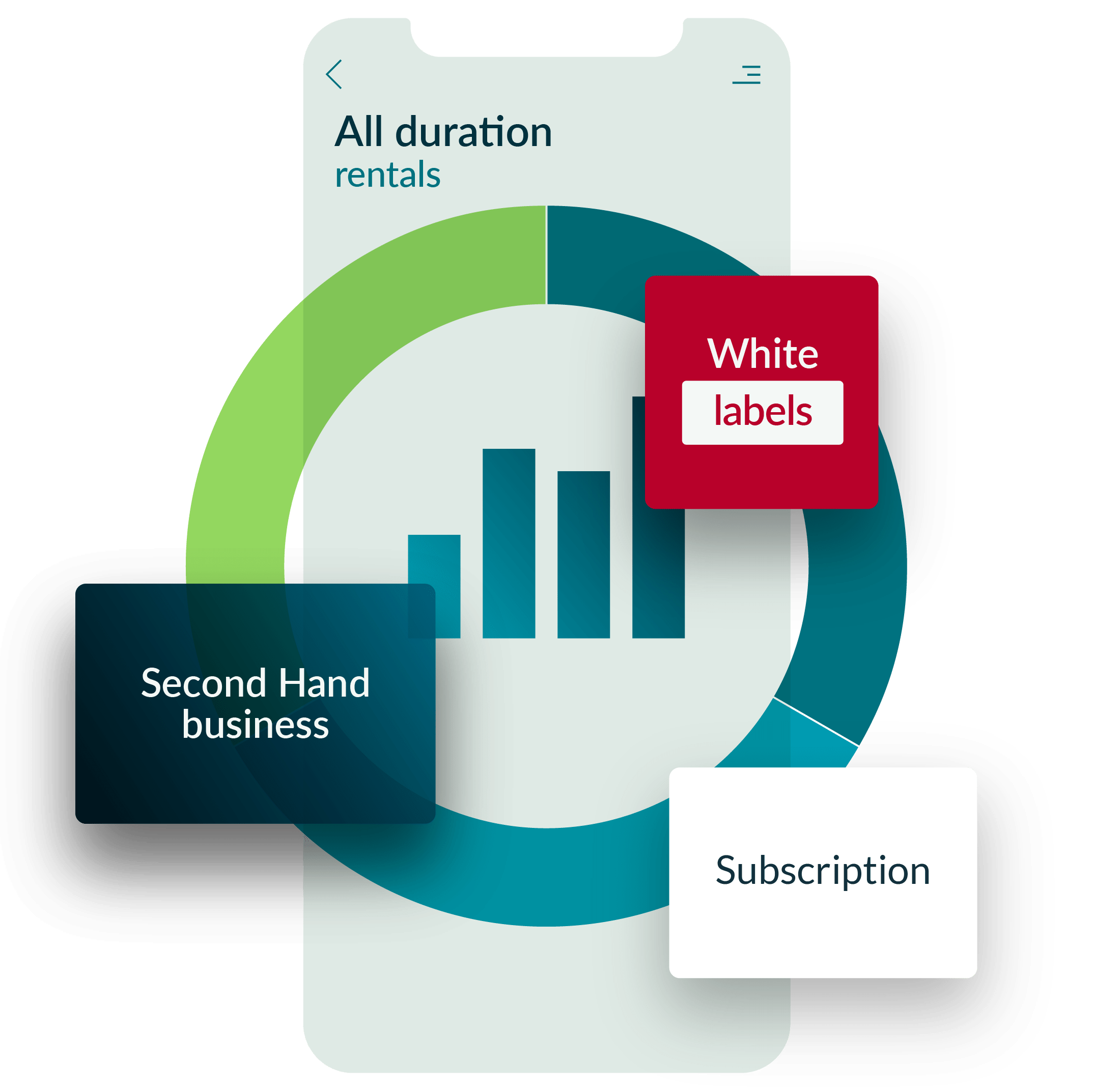 KNAVE provides a unique solution that allows you to optimize the profitability of an equipment over its entire life cycle (new sale, rental income and second-hand resale).
KNAVE buys a stock of Premium equipments from you, paid in cash, without price negotiation.
These assets are let into operation in your network in exchange for a reduced monthly rent that includes the depreciation and financial cost of the portage.
The equipments are available for all uses (B2C and B2B, paid or free) in your branded mobile application.
Upon your decision, the assets are resold in your network or by KNAVE on the second-hand market.
An "All inclusive" solution
The specificity of KNAVE solution lies in the exhaustive control of the components essential to any rental service, which allows partners to have their pay-per-use program without constraints.
KNAVE buys the equipments that will be operated in your network on your terms and refinances it on a lease-back basis without any term conditions. Assets therefore leave your inventory.
KNAVE centralizes all financial flows. We carry the stocks of rental fleets and the associated risks on our Adhoc balance sheets within SPV's.
A contractual writing, chiseled and validated by experienced auditors allows you to have none residual value risk on your balance sheet .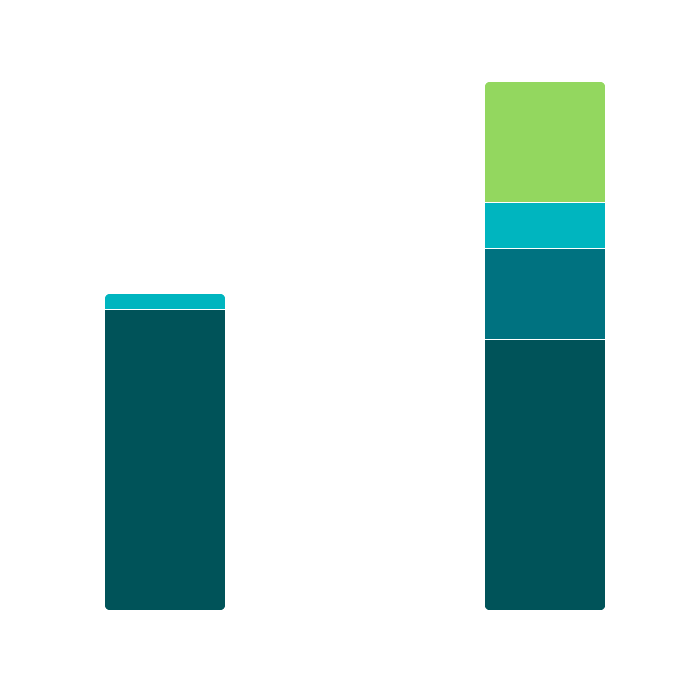 The financial and technical solution at your disposal allows you to cumulate 4 sources of profit in a short time and on a single piece of equipment sold to Knave, without competing with your historical business:
KNAVE customizes and publishes for you on the IOS and Android Stores a mobile application in your colors that allows your prospects and customers to easily consume your new pay-per-use service.
Without development and maintenance costs for you, the mobile application will accurately reflect your dedicated content and the brand values you wish to convey.
Knave pays you the full amount of the revenue generated keeping a minor management fee per rental day, which offsets your primary monthly rent paid to KNAVE in just few days of use.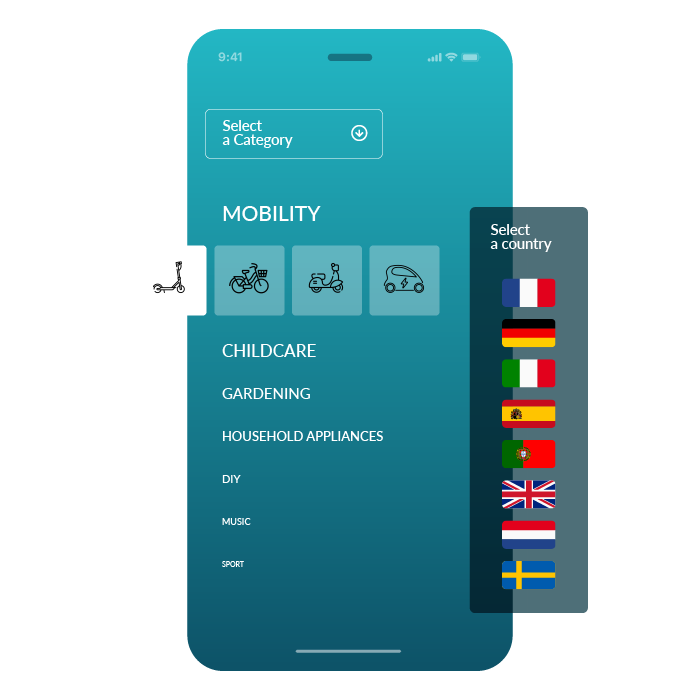 The mobile application manages according to your needs among following functionalities:
The Customer onboarding through a high-level KYC.
Specific authorizations for use (driving license, age restrictions,...).
The reservation of equipments and accessories.
Payments and caution deposits.
The deductibles and possible redemption of them.
The Geolocation of assets.
Home delivery and pick-up of equipments via the "Valet" feature .
Digitalized inventories of fixtures at the beginning and end of the rentals.
All types of pricing (discounts, bundles, subscriptions, promotional codes, etc.).
The technical architecture of KNAVE solution allows a total visibility of the service on all communication channels and an optimized consumption of the assets by B2C and B2B users.
The very high level of security of our API Gateway allows to easily connect to all the providers you would like to involve such as search engines, price comparison sites or even home delivery companies.
If needed, our digital specialists will support you analyze and optimize your digital performances (study and recommendations), both in SEO and SEA.
KNAVE provides you with a responsive web portal to easily manage your new pay-per-use service.
This intuitive interface has been designed in close collaboration with operational experts in the management of rental activities to meet all needs.
Without interconnection to your own Information systems, you can monitor the performance of your fleets of assets and your distribution points without installation or maintenance costs and constraints.
The web interface allows you to access the following functionalities:
Customization of the parameters of your agencies (service hours, descriptions, ...).
Monitoring of key indicators such as occupancy rates or profitability by equipment.
Signature of the inventory of fixtures at the beginning and end of rentals.
Consultation of schedules via a detailed and interactive "Gant" view.
Immobilization of an equipment (failure, maintenance, ...).
Validation of other paid or free uses (courtesy, assistance, loans, etc.).
Quotes and registration of BtoB reservations.
LAccess to our support service for any need for assistance.
Exceptional or permanent modification of your prices list.
As owner and lessor, KNAVE insures all the equipment used in your network and thus protects you from all risks of use.
KNAVE takes care of your pay per use program users at every stage of the rental process. We assume permanent support to ensure the loyalty and satisfaction of your customers.
KNAVE adapts the levels of coverage according to your wishes and thus allows you to create additional income through the sale of affinity insurances.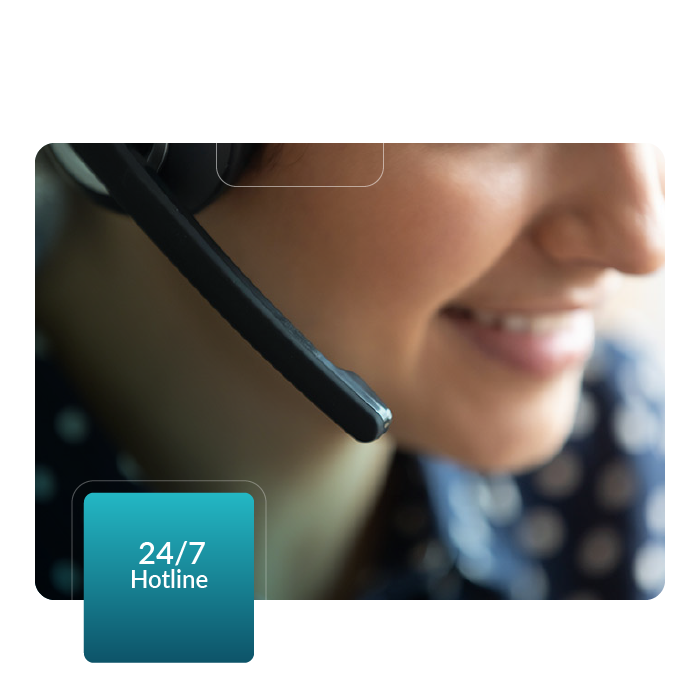 The 360° customer service provided by KNAVE includes:
DAll-risk insurance included in the financial model with a reduced deductible for users.
The marketing of complementary products such as the total repurchase of a franchise.
A dynamic and permanently available FAQ's to deal with all level 1 questions.
Management of caution deposits through uncashed imprints on credit cards.
A 24/7 hotline based in France responds to emergencies, on your behalf, from a call button in the mobile application.
An email channel accessible from the mobile application to manage all less sensitive requests.
Our employees visit the distribution points on a regular basis to mobilize your local teams and generate the expected sales performance.
KNAVE provides all the training and monitoring necessary to ensure the quality of the service and the consistency of the offer at national level.
KNAVE coordinates and shares effective business practices while providing support to your operational staff.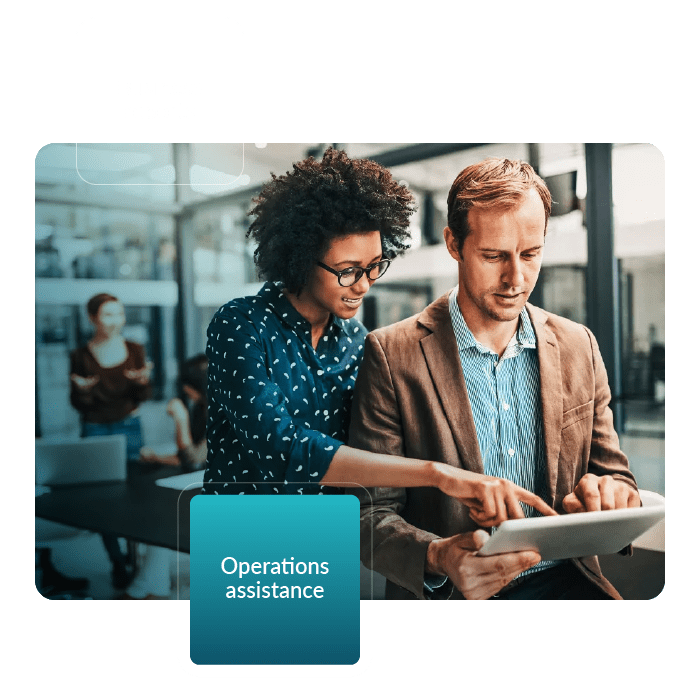 Our network animators are in charge of the following local activities:
Monitoring of rental activity and your KPI's with your local operators.
Training and support for the use of the management web interface.
Assistance in managing the problems inherent in any rental activity.
LaThe relationship with local financial services for the permanent adjustment of the composition of the assets fleets.
Recommandation and advising on local marketing initiatives for customer acquisition.
The relay of your program strategy as if they were your own employees.
KNAVE natively addresses the multiform needs expressed by all the stakeholders of a sector of activity.
BUYING GROUPS / NATIONAL CHAINS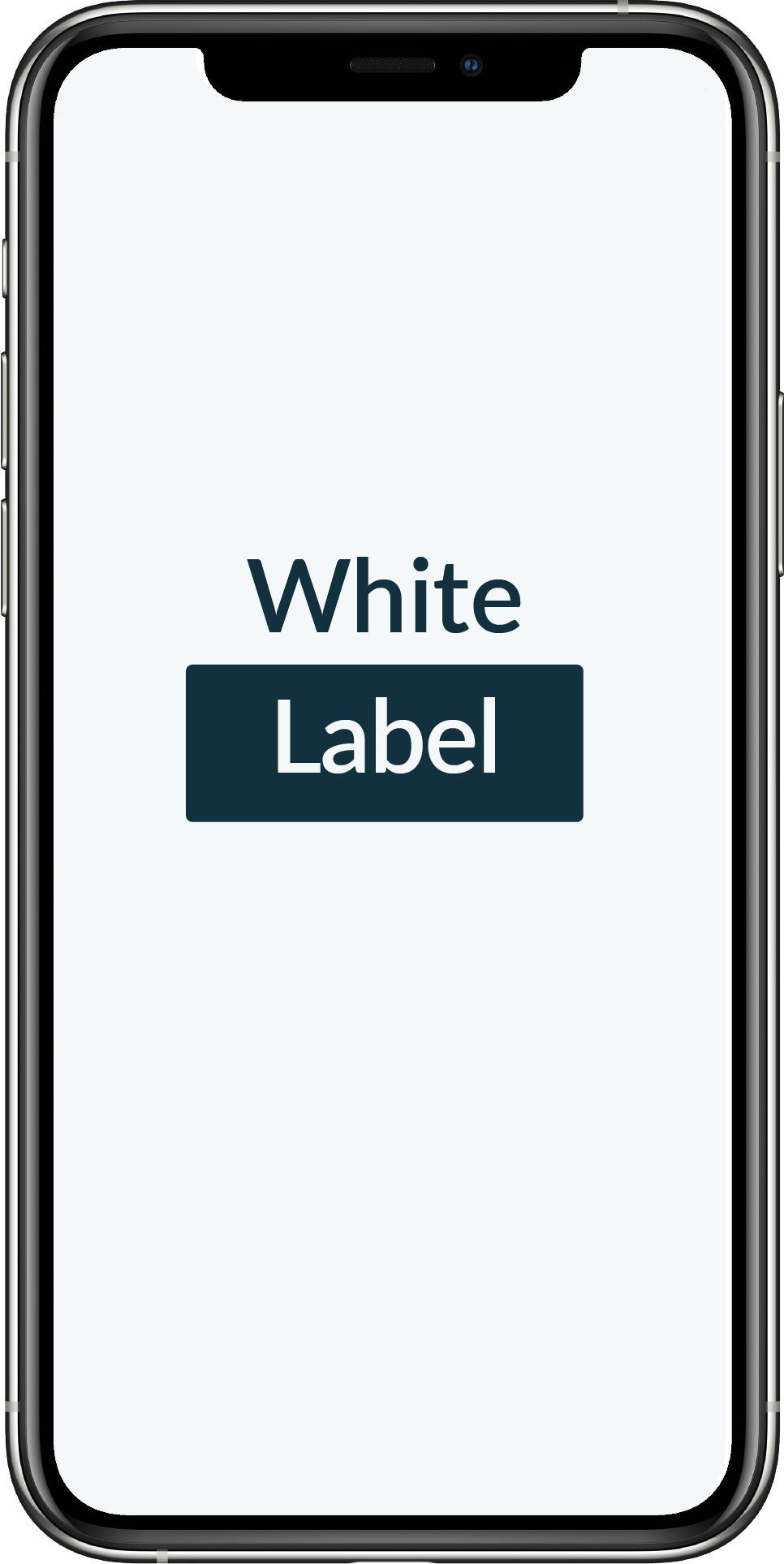 The successful implementation of your pay-per-use program within your distribution network is guaranteed by KNAVE's triple positioning:
Stand out from your competitors
Quickly launch your innovative
pay-per-use solution without investment.